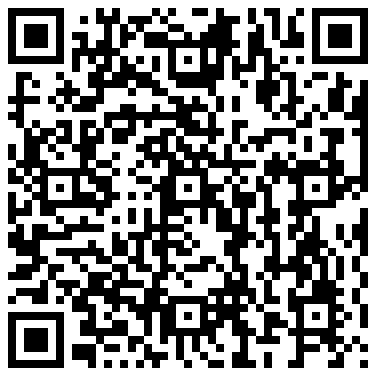 Rallings Labels Information Seminar
Thank you for scanning the QR code and finding our blog.  We had a great time talking to you today and we hope you've gained an insight into the label and sticker printing process.  While we like to say "We're the experts…so you don't have to be", there are a number of considerations and decisions you need to make when you get a label or sticker printed.  Here in more detail are the topics we covered today.
Sheet-Fed Labels vs. Roll-Fed Labels
What is the difference between sheet-fed labels and roll-fed labels?  When you purchase sheet-fed labels, they are printed on a traditional offset printing press in sheet format, hence the name.
Each sheet is processed through the press and aligned at the front and to one side of the sheet.  This is called registering the sheet.  Basically each sheet goes into the machine and is stopped at the front of the sheet and pulled to one side so that every sheet enters the printing area in the same position.  The sheets are then cut to individual labels and are hand applied to products.
Roll-fed labels go through a label printing press and start life as a large roll of self-adhesive material.  They are printed, and then passed through a die-cutting station; the waste is removed so you are left with only the label and the backing sheet.  Registration of the image is not as accurate as on a sheet-fed press because you can't stop and register each label as it's a continuous print run.
CMYK vs. PMS Colours
Four colour process or CMYK is used to describe printing with the four colours; Cyan, Magenta, Yellow and Black.  These four colours are used predominately for printing photos.  If you have a look at your inkjet printer or colour photocopier, they all use CMYK tones/inks.
PMS colours are used when a client requires a particular colour to be printed.  PMS is short for Pantone Matching System which is a worldwide standard for ink colours.  If for example, you were to order labels printed black and PMS 021 orange anywhere in the world, they should all look the same, because 021 is orange as per the Pantone Matching System.
Companies have corporate colours and you produce their products using only those colours.  KFC is an example of this; they must have their printing done with PMS 187 Red as it is their branded colour.
These colours will vary depending on whether the stock is matt or gloss. When ink is applied to a gloss stock, it is not absorbed as much into the stock and reflects the light differently to an uncoated matt stock changing the colour to the eye.
You can produce some very elegant labels using just Pantone Colours. This can be very economical as well.  Talk to your printer about this or we can help you.
Digital Printing vs. Conventional Letterpress/Flexo
Digital printing is different to conventional printing in that no printing plates are used. This method of printing is really the best option for shorter runs of labels, or where the label detail could vary between print orders or even between each label in the print run.  With this type of printing, each label can have a different image or variation to it.  This is called variable data.  For example you could introduce a serial number to each label for tracking purposes, but with a conventional label press this is not possible.
For longer runs of the same label (i.e. no variable data), conventional printing presses are the most economical. While conventional presses have a longer setup time, once they are printing, they are much more efficient and will give you a lower unit cost, which is important. The unit cost relates to the cost price of each individual label.
We don't believe there is such a thing as a minimum print run, but the unit cost will dictate the break points, when having your labels professionally printed.  With conventional presses, the more labels you get at one time, the cheaper the unit cost is going to be.
The reason for this is the cost to setup these machines to produce one label or 10,000 is the same.  If that cost is $200.00 and you produce one label, the unit cost for one label is $200.00.  If you were to produce 10,000 labels the "Setup" part of the job per unit is $0.02.
As was mentioned earlier, conventional printing presses use plates to print the image onto the paper.  Each colour to be printed has a plate which accepts ink and transfers it to the paper.  The costs of these plates are charged to the client when they are first produced, and if you don't make any changes, they can be used over and over again, at no charge to you.
There are varying degrees of print quality between digital machines and also between conventional presses, so ask to see samples of the printers work.
Die-cut and Top-cut Labels
When ordering labels, you may have heard the terms: top-cut or die-cut labels.  A die-cut label is when the complete label shape has been cut out of the face-stock (top self-adhesive label) and all you are left with is the backing sheet and the label, with the waste removed.
A top-cut label is generally what you get when a label is produced on a sheet-fed press. The press cuts the face-stock, but leaves the waste on the backing sheet along with the label.  To remove the label you simply crack the label along the top-cut, this makes it is easier to remove from the backing sheet than if no waste was left and each label was cut individually.  We have all tried to find the edge of a label without a top-cut and it can be very frustrating.
Adhesives
The choice of adhesive is critical.  If you get the adhesive wrong, it can affect the look of your product.  For example, if you have a product that is going to be refrigerated, you must use a cold temperature adhesive; otherwise the label can buckle and even come off.  Another potential problem can occur if you have a product that is going to be frozen.  The most important consideration in this instance is when the label will be applied to the product.  If the labels are going to be applied at room temperature and the product is then frozen, one type of adhesive is required.  If they are going to be applied to a product that has already been frozen, then another type of adhesive is to be used.  If you get this wrong, then you could find a freezer full of unlabelled product and labels all over the freezer floor.  Not a pretty sight.
Various Face-Stocks – Matt and Gloss
The face-stock that you use for your products can be an important decision also.  You have a choice of gloss or matt. Gloss stocks generally have a clay coating to give them a shiny finish and the matt stocks are called uncoated, meaning it has no clay coating. An example of a coated stock would be a glossy brochure and an example of uncoated stock is the paper you put into your laserprinter.  If you have products that are going to go into a cold environment, then you should really use a coated stock as it will be more protected from condensation.  You would also put a varnish or laminate over the label to protect it further.
Varnish vs. Laminates
A varnish is a clear coating that is applied to the label in the same way as ink is applied. It can be applied as a "flood coat" where the complete label is coated.  This is generally done where the label needs some sort of protection from scuffing whilst in transit, or from condensation whilst in a refrigerator.
You can also put a spot varnish on the label which will give a highlight to certain areas for a great effect.  If you look at the Rawson's Retreat wine label, a spot UV varnish has been applied to enhance the name of the wine and also gives the look of being embossed.
By laminating a label, a thin plastic coating is applied to the complete area of the label.  This can be either gloss or matt laminated depending on the effect you want, it will protect the label from moisture and scuffing in transit.  A gloss laminate will give you a much glossier finish than a gloss varnish applied through a printing press.
Direct Thermal vs. Thermal Transfer
Another type of stock you will have a choice of using is either direct thermal paper or thermal transfer paper.  Both types of paper can be printed using our standard techniques but you can over print these labels using a thermal printer. In the case of direct thermal, the image is formed on the paper by a laser in the printer.  The paper goes black when heat is applied, similar to the way receipts are printed at a store.  This can be used to apply use by dates, or name different varieties of your product, particularly useful if you have a large range of products packaged and labeled similarly.
Thermal transfer is also used in this fashion, but the image is applied by a ribbon which gets heated by a laser in the printer.  You can buy many coloured ribbons for this, whereas with direct thermal the image can only be black.
Generally, people will purchase a base label to suit their range of goods, and then simply overprint the variety, nutritional information, and use by date etc. This is economical as the labels are all the same until the overprinting has been done.
Roll Directions
Your printer may ask you which roll direction do you need.  The only time you need to worry about this is if your labels are going to be applied by a label application machine.  If you are going to be applying the labels by hand, then the roll direction is not usually important.  If they are going to be applied by machine, then the label must come off the roll the correct way so it is applied to the bottle correctly.
Various Techniques to Showcase Your Product
By utilizing clever design techniques you can create a label which will give your product a look of sophistication and prestige.
The use of a base label, and then simply change a spot colour for each variety, gives your brand a common look, but also identifies each product by the change in colour.
As you can see the wine labels for the Gotham Wines, the die shape on each label is common and the base label is common but the variety changes with the colour on the bottom.  The reason this is economical is that the press is setup up only once for the base label and the die shape, and the printer simply changes the "variety" plate for each different wine in the range.
The Amiri wine bottle is a simple three colour label with the wave image having a spot varnish applied to it for a highlight.  They have used black, silver and 1 PMS colour. Lots of white space has been used to great effect.
The Boatshed Bay wine label is a very sophisticated design.  Here they have used a clear label stock, and printed opaque white then CMYK for the image of the row boat scene and also applied a gold foil.  Opaque white is needed behind the image of the row boat; otherwise it would be lost against the green bottle.  The majority of printing inks are translucent and if they are printed onto a clear label without opaque white behind it, then when it is placed on anything other than a white background, the image gets lost and it is wasted. Black ink and metallic inks are opaque already, so this is not an issue when printing with those colours.
The Clipper Light beer bottle looks quite simple, but is has been printed opaque white and 4 spot colours on a clear label stock.  Light blue, dark blue, metallic silver ink and a dark grey plus opaque white have been used.  Then the neck label has been printed on a metalized silver stock, with the opaque white and 4 spot colours over printed.  The back label is simply opaque white and black for the barcode.
With the right typography, opaque white on a clear label can look very striking. 
The Vignobles Paul Mas label showcases some very complex printing process.  The stock used has a pearlescent finish giving it a mother of pearl look.  It has been printed with a base cream spot colour, then the image is printed four spot colours, gold foil has been added, then the diamond pattern has been embossed into the label stock.
Barcodes &  QR Codes
There are certain rules to follow when using barcodes.  The main point to remember is that you must have sufficient white space around the barcode so that when it is scanned anything outside the barcode cannot be mistaken as being part of the barcode.  If you had a dark line within the readable area of the barcode, the scanner could mistake it as part of the barcode and cause a reading error.  When products go into supermarkets like Coles and Woolworths, if the barcode is not printed to the GS1 standard, they will reject the goods.
GS1 is the overriding body in Australia for barcodes.  In smaller retail stores this isn't such a big problem because the attendant can simply input the numbers by hand and the product will be identified.
When it comes to the bigger players though, they do not want their staff to stop scanning and waste time hand entering data.  If you are putting your products into these bigger retailers, then you will need to invest some money with GS1 and they will supply you with a barcode and the relevant data for the correct printing of that barcode on your label.  They also prefer to see a final proof of the label with the barcode so they can test if for scan ability.
QR codes are relatively new to Australia, but can be a very powerful marketing tool for your products.  QR means quick response.
If you print a QR code onto your product label, your customer can scan the QR Code on their smart phone with a QR Scanner App which could take them to your website or a relevant site that will give them further information.  This could be as simple as cooking instructions for a particular product, or it could take them to a page on your website which has information that you can continually update.
Real Estate agents use this on their sign boards outside properties that they are selling.   A potential buyer can scan the QR Code on their phone and they will be taken to the relevant site for that property which will show them further photos and information on the property whilst they are still standing in front of the property.
Pinterest Board
All of the wines labels mentioned in this education sheet will be on our pinterest site soon.  Have a look.
Thank you again, and if we can offer any further assistance please don't hesitate to call Brad 0418 194 225.